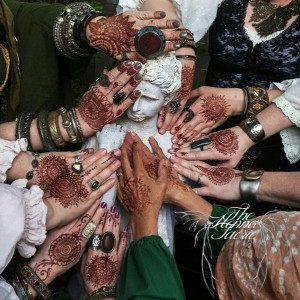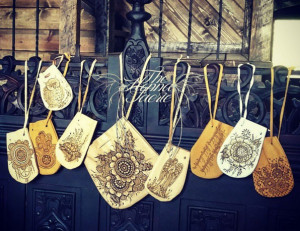 Where we serve:
The Henna Faerie is based in Ohio's magical Hocking Hills region, located in southeastern Ohio, and will entertain inquiries about flying wherever her services are needed.
What we do:
We can bring our magic to all sorts of events, such as:
Private Bookings

Individual Appointments – brides, henna crowns, or just because
Parties – birthdays, wedding guests, graduations, baby and bridal showers, ladies night
Organizations – high schools, clubs, colleges, libraries, corporations, religious groups
Small Businesses – yoga studios, salons, employee appreciation days, company parties

Public Events:

Festivals
Art openings
Farmers markets

School Events:

Prom parties
Graduation parties
Field days
Educational workshops
Cultural functions
Staff enrichment

Comissions
Theatre, history, and culture are our passions!
We delight in sharing the fun of the Faerie world with our clients, and happily come to functions dressed in full faerie garb. If your event requires us to come in more mundane human costuming, we are able to disguise ourselves quite well.
The Henna Faerie runs the theater troupe Rough Magic and Whiplash Tribal Fusion Dancers when she is not spreading her henna magic, and as such, has access to all sorts of garb. Whether there is a particular traditional or historical look you are going for, or a certain fantastical feel you want to give to your event, we quite probably have the appropriate costumes.
The Henna Faerie lived in the Middle East for many years, and loves sharing the rich traditional roots of henna by giving educational talks, demonstrations, and workshops.