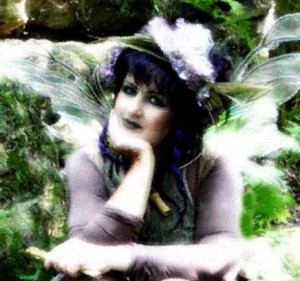 Henna Faerie, Penni AlZayer first encountered henna in Morocco and began her own henna journey during her 15 years in Riyadh, Saudi Arabia.
She dabbled for many years before getting serious about henna, and today she juggles a busy schedule of festival s and private appointments with teaching and directing dance and theatrical projects.
She and her husband reside in a whimsical house in the woods of the Hocking Hills, Ohio, just minutes from the region's caves, waterfalls and hiking trails which are a constant source of inspiration.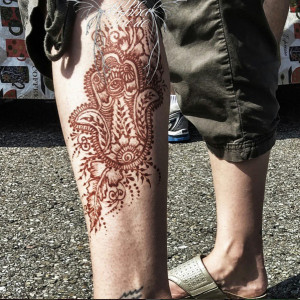 Of all the wonders of nature, what is more amazing than a plant whose leaves can become the beautiful thing we know as henna body art?
We use safe, natural henna, made in our Hocking Hills home, using dried henna leaves, lemon juice, sugar, and body art quality cajeput essential oil. Other than a sprinkle of faerie magic, there is nothing else in our paste. There are no preservatives or additives of any kind –  we keep it faerie simple.
"Black henna" is evil, and we are good faeries, so we will give you nothing but the real thing!
For more information about genuine henna (aka lawsonia inermis), or further warnings about so-called "black henna", please visit The Henna Page.